Annual bike ride to benefit children and families of Chai Lifeline
New York, NY, June 18, 2019—On July 16 more than 200 women, including several from the Baltimore area, will clip in and ride 100 miles as part of Tour de Simcha. The annual, all-female cycling event benefits Chai Lifeline, the international children's health support network which provides emotional, social, and financial support to children with serious illness and their families.
Participants will embark from Woodbridge, NJ, and ride along miles of scenic, rolling hills until they reach The World's Greatest Finish Line, the entrance gate to Camp Simcha Special, Chai Lifeline's overnight camp for children with chronic illnesses and medical challenges, located in Glen Spey, NY. As they enter camp, the cyclists will be greeted by campers, many of whom need wheelchairs, respirators, or other medical equipment to survive, as well as hundreds of family and staff members, who will celebrate along with them.
"The women of Tour de Simcha are an inspiration to all of us. With every mile they ride, they help Chai Lifeline continue to fulfill its mission, providing critical support to thousands of children facing life-threatening and lifelong illness and their families" said Rabbi Simcha Scholar, Chai Lifeline's Chief Executive Officer.
For the first time, Tour de Simcha riders will have the ability to take part in a century ride (100 miles), along with other route options based on varying levels of difficulty. While the cyclists enjoy the physical challenge, they all participate for different reasons.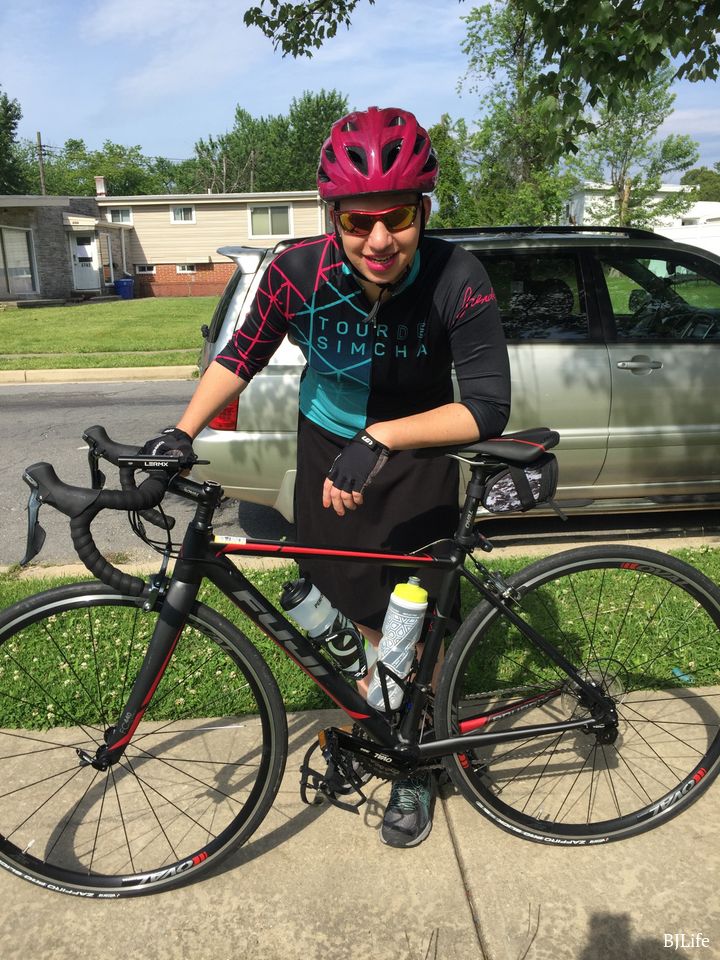 "This is my first time participating in Tour de Simcha," said Esther Ehrman, a Pikesville mother of four children. "My sister did Tour de Simcha last year and she was my inspiration to join this year. I run a camp for young special needs children, so I feel very connected to the cause. When I'm practicing, I think of my boarding family that I stayed with before I got married and how they lovingly cared for their child with Spina Bifida. I think of how bravely and courageously the Camp Simcha campers are, they are truly heroes. I'm so happy I'm able to do something for Chai Lifeline their families and bring smiles to the campers."
To learn more about Tour de Simcha, please visit www.tourdesimcha.org.