Jerusalem, Israel - Dec. 1, 2021 - The third in the series of closer looks at artists originally mentioned in the BJL column for the 5th Jerusalem Biennale of Contemporary Jewish Art, highlights Sam Griffin.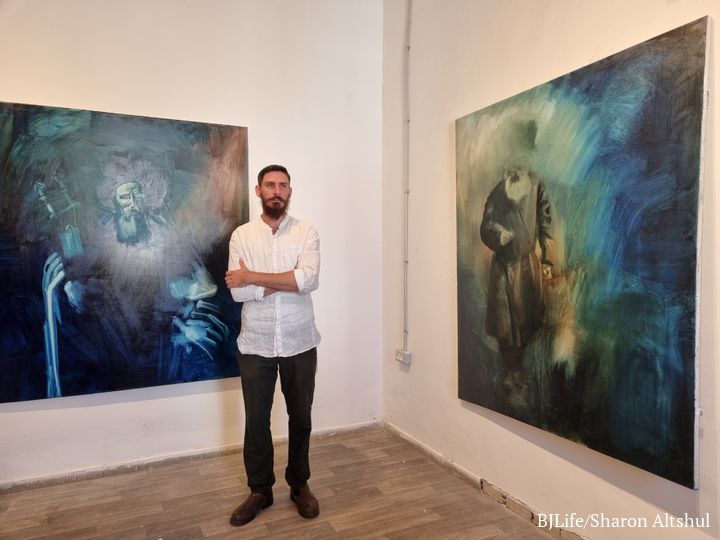 Sam Griffin was born in 1979 and raised in South London, United Kingdom. After spending a year studying Fine Art at the Cyprus College of Art in Larnaca, he enrolled at the Bezalel Academy of Art and Design in Jerusalem, Israel. He has been described as both a British Postwar & Contemporary artist.
His exhibition "Wise Old Man" is seen at the Beit Alliance (Alliance House) near Machane Yehudah Market, as part of the current Jerusalem Biennale project "Four Cubits." Griffin explains that his great-grandparents came from Russia, not only did he not know them, but there are no photos of them, he does not know what they looked like.


In addition to the downstairs main exhibition, upstairs in Beit Alliance is the open studio with more paintings and drawings that give insight into the process behind the exhibition.
The "PHASEs" project explains Rami Ozeri, the driving force behind the Jerusalem Biennale, introduces viewers to the artist's own personal space, for a more intimate and personal experience.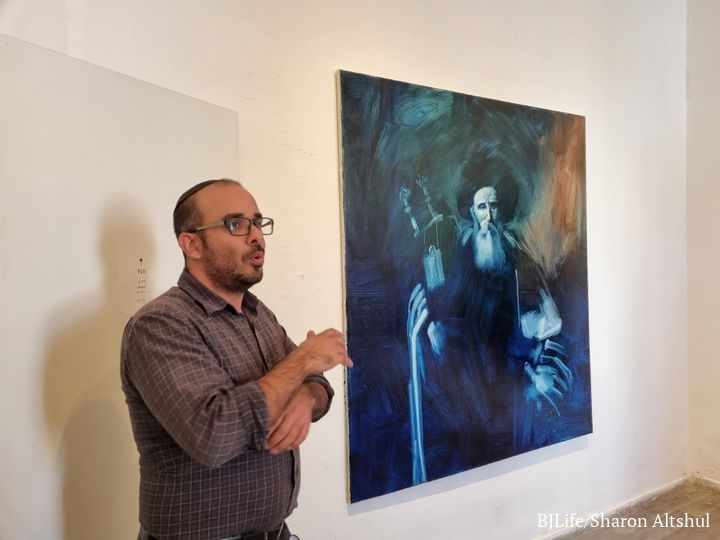 The Jerusalem Biennale stated aim is dedicated to the exploration of the spaces where contemporary art and the Jewish world intersect and to provide active professional artists and curators with a prestigious platform to exhibit artworks and exhibitions that relate, in one way or another, to Jewish thought, spirit, experience, or tradition. The Biennale is to go until the end of December in multiple venues in Jerusalem, Israel.