Baltimore, MD - Oct. 14, 2021 - Last year, Hashem closed our shuls, yeshivos and schools. It caused us great spiritual pain and led to communal soul searching and personal introspection. Rav Reuven Leuchter asks rhetorically whether Hashem is 'angry' with us? Rav Leuchter answers that Hashem is not angry, but that Hashem wants something different from us.
The newest kehillah in Baltimore, Netzach Yisroel, currently located in the Heather Ridge Clubhouse, and led by Rabbi Yisroel Roll, is rising to the challenge by offering a shir chadash in our Avodas Hashem. Geared for families with children and grandchildren who are seeking spiritual growth, Netzach Yisroel offers passionate Carlebach minyanim, shiurim with a geshmack for hashkafa and inspired Avodas Hashem, an emphasis on midos development, learning for women with simultaneous childcare, Shabbos davening with childcare so that women can join, daven and learn, and innovative children's arts and crafts and music programs.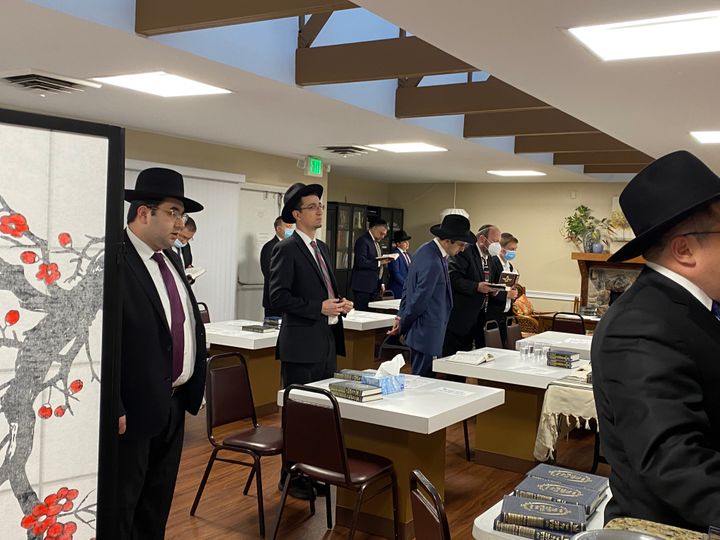 Netzach Yisroel is dedicated by the Storch family, in loving memory of Hannah and M. Leo Storch, z'l, and is also called Tiferes Moshe Aryeh.
'We cannot resume shul life in the same manner as we did before Covid,' said Rabbi Roll. 'If you go to Shabbos davening or a weekday minyan, and walk away uninspired, then you are missing an opportunity for greater personal clarity and self-transformation. You have to walk away from an encounter with Hashem uplifted and as a "changed person." Hashem is looking for us to connect with depth and passion--where we can 'experience' and feel a relationship and closeness with our Creator. Netzach Yisroel is offering the opportunity for a dynamic and vibrant relationship with Hashem, said Rabbi Roll, through uplifting davening and exciting shiurim for men and women.
Rabbi Yisroel Roll is a talmid of Rav Moshe Shapiro, ztz'l. Rabbi Roll is a psychotherapist and runs a practice called Believe in Yourself Psychotherapy. He has written ten books including Self Esteem in the Talmud, When the Going Gets Tough, and Alone Against the World. His Yisroel Roll YouTube channel has 300 shiurim including the Thought for the Day which can be visited here.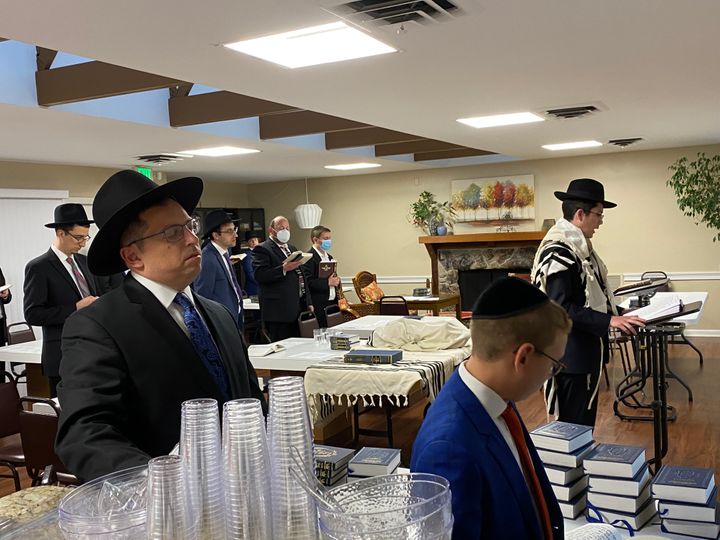 Rabbi Roll started his career as a criminal defense attorney in Toronto and after practicing law for six years went to learn in Kollel and received Smicha in Israel and became the Rov of the New West End shul in London, England where he revived a downtown shul and led the shul to win the Chief Rabbi's Community of the Year award. He then started a new shul in Edgware, a London suburb, called Netzach Yisroel with 20 families. Netzach Yisroel London now is thriving with 80 families and is led by Rabbi Roll's protege and student, Rabbi Reuven Stepsky. Rabbi Roll said, "I innovated a new concept in vibrant kehillah life in England, and we are seeking to involve spiritually growing families in Baltimore with a new Netzach branch."
NETZACH YISROEL INVITES YOU TO JOIN OUR INSPIRING RESPONSE TO COVID:
Shabbos Mevorchim Shabbaton October 29-30

(Heather Ridge Clubhouse)

. Carlebach Davening Friday night at

5:55 PM

, Shabbos morning at 8:30 AM. Followed by a sit down kiddush.

Learn How to Learn Gemara with Rabbi Ayson Englander. Sundays at 8:30 PM. Shaarei Zion. Starts October 17. Learn to make a leining.

Advanced Gemara, Bava Metzia with Rabbi Josh Livingstone. Monday nights at 8-9 pm at Shomrei Emunah. Learn a Mehalach in learning.

Gadlus Ha'adam Chaburah--the Positive Mussar of the Alter of Slobodka with Rabbi Yisroel Roll. Sunday mornings at 10:15-11:15 AM at Shaarei Zion. Starts October 17.

Women's Learning. Sunday Mornings 10:15 AM to 11 AM at Shaarei Zion. Guest Speaker Mrs Chaya Lasson; Teaching Emunah to our Children. October 24, Nov 7.

Children's Music and Art Program Sundays 10:10 AM to 11:10 AM. Shaarei Zion. Ages 3-8 ($10 per child) Starts October 24, Nov 7, 21.
For questions and information please text Rabbi Yisroel Roll at 410-301-4663. Email yisroelroll@gmail.com
Rabbi Yisroel Roll's Thought for the Day at Netzach Yisroel. Can't Complain....

Mrs. Jaclyn Sova speaking at the Netzach Yisroel Women's Program - Sunday mornings 10:15 AM
Rabbi Ayson Englander: Netzach Yisroel Learn How to Learn Gemara Program - Sunday evenings 8:30 PM
Netzach Yisroel Shalom Bayis Workshop with Rabbi David Fink. Sunday mornings at 10:15 AM
Learn How to Learn Gemara with Rabbi Ayson Englander. Brachos 26b. Written Materials Sugya 1.5