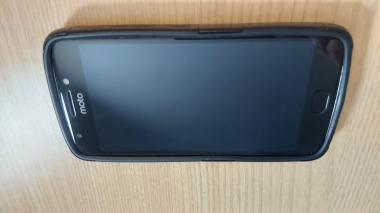 Moto E4 Phone - Used, Very Good Condition
Motorola E4 phone, completely unlocked, with case and charger (not original). Used and in very good condition (no blemishes or problems with functionality, although battery life per charge might be a bit shorter than when first purchased). Original price $100. Selling because owner purchased a newer phone model.

To purchase or find out more, contact Yisroel Tenenbaum at +1443+990-0927 (WhatsApp, text, or phone call) or at envision345@gmail.com.
Price: $60.00
For More Information, please contact Yisroel Tenenbaum at 4439900927 or envision345@gmail.com