Baltimore, MD - Nov. 25, 2021 - The children of Cheder Chabad in Baltimore joined the community in celebrating a new sefer Torah, dedicated by community askan Ephraim Rosenbloom and his wife Ruthi, in memory of their son Gavi a"h, who passed away just over a year ago.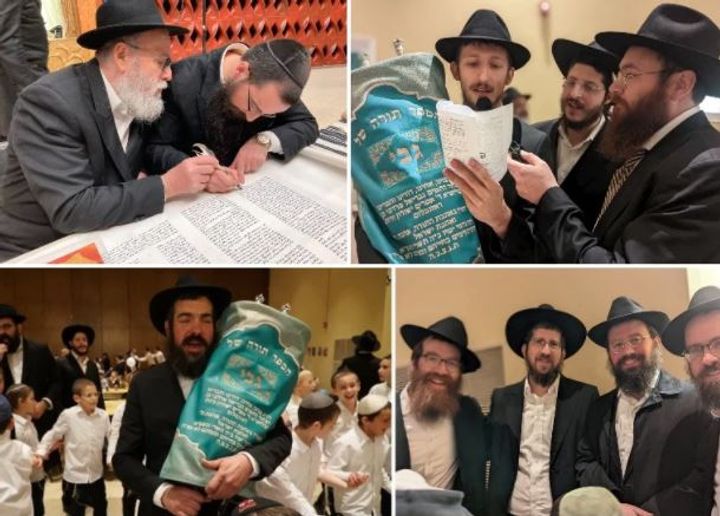 The celebration was attended by the regional head shliach of Maryland, Rabbi Shmuel Kaplan, the rov of Park Heights community, Rabbi Elchonon Lisbon, along with the cheder children, parents and community members.
For the women and girls, the day started with a special Yud Tes Kislev performance, organized by their principal Mrs. Chana Pewzner.
While the final letters of the Sefer Torah were being written, the boys enjoyed a fleishig seudah and program, organized by principal Rabbi Ephraim Sorkin.
Hakafos were accompanied by energetic singing with Boruch Sholom Blesofsky who came especially for the event, and the crowd was soon on their feet, dancing and singing together with great simcha.
At the same time, the preschool children had their own celebration, organized by principal Mrs. Chanie Raskin.
"It was truly a beautiful, joyous event," said Rabbi Avrohom Wolowik, COO of Cheder Chabad of Baltimore.