Baltimore, MD - June 30, 2022 - Coffee, French pastries and Jewish political advocacy were on the menu at Croustille Café last week. Nearly 40 community members gathered on Wednesday morning to chart a future of expanded activism in pursuit of increased state support for day schools and yeshivas in Maryland. Yanky Statman, Ari Gross, Jerry Wolasky and Yehuda Neuberger hosted the parlor meeting to introduce the Orthodox Union's Teach MD project.

The OU operates day school advocacy offices in states across the country and will be ramping up the operation in Maryland, working in tandem with other successful Jewish advocacy groups like Agudath Israel's Maryland office, who steward many crucial state programs and policies. As explained and as demonstrated by Teach Coalition's successes in other states, more communal activists and more efforts allow for even greater returns for the community.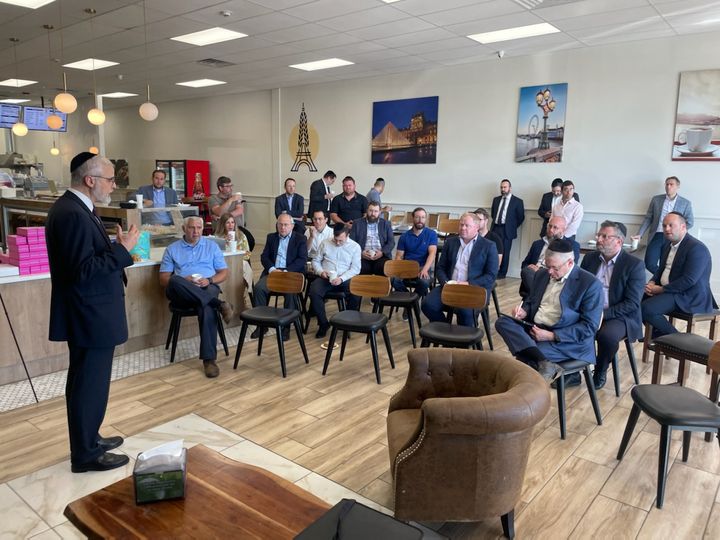 After Yanky Statman welcomed the group, Rabbi Hauer, Executive Vice President of the Orthodox Union shared words of chizuk as the community charges forward, working together across communities and organizations to do our part for the safety and sustainability of all our Torah institutions. Rabbi Hauer recognized the key role and ground-breaking leadership of Rabbi Ariel Sadwin of Agudath Israel of Maryland, in attendance, in spearheading critical efforts at increasing state funding. Maury Litwack, OU Managing Director of Public Affairs and founder of Teach Coalition explained advocacy accomplishments in other Teach Coalition states. Jaws dropped with surprise and with envy of tuition-paying families in states like Florida and Pennsylvania, where tax credit programs provide scholarships for over 50% of students. He explained how what was done in those states can also be done in a state like Maryland: more community members need to learn about education issues, become active, build meaningful relationships with their legislators, vote in every single election, and truly make their voices heard in pursuit of transformative education funding policies. Sam Melamed of Silver Spring shared his commitment to activate his community to do their part, and Ari Gross closed the event with a strong and urgent request for community participation, if we want to see change for our families and schools.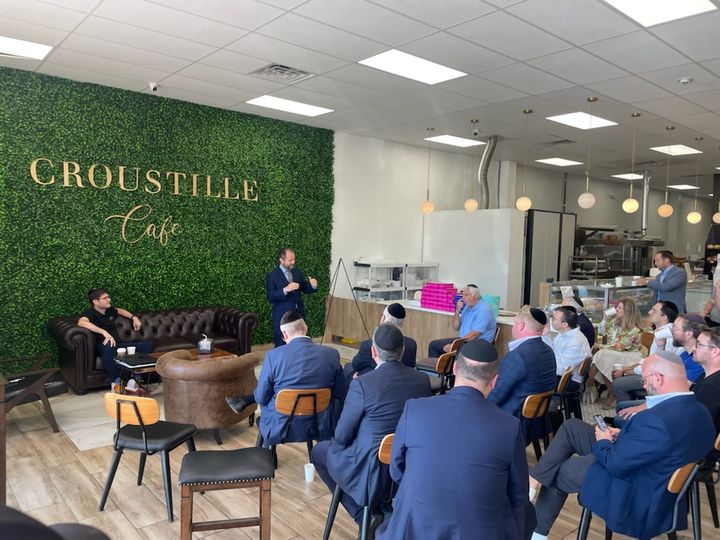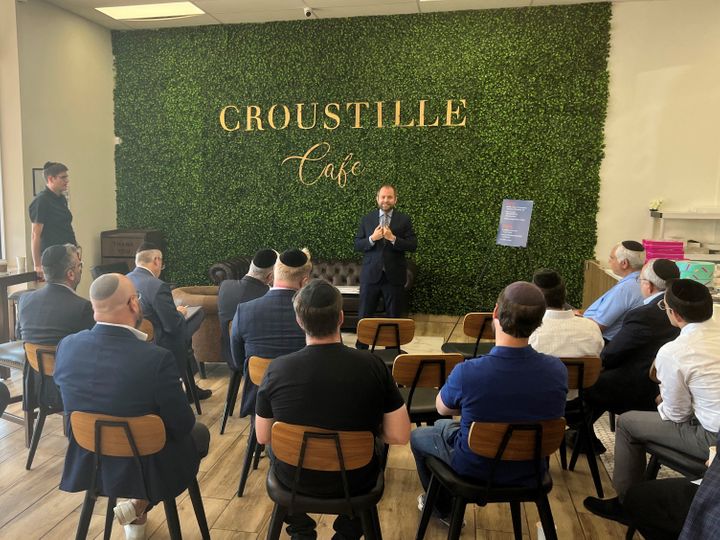 Attendees left energized. Not only caffeinated…but eager to dive in to do the work of investing in the OU's Teach MD effort alongside the efforts of Agudath Israel and become more active in advocacy, to support day schools and yeshivas. To learn more and get involved, contact info@teachcoalition.org or visit www.teachcoalition.org.