Baltimore, MD - Oct. 18, 2020 - Cong. Tiferes Yisroel (Rabbi Goldberger's Shul) 34th Anniversary Concert 2020
Sunday, October 25, 2020 • 7 Cheshvan 5781
8:00 PM - 9:30 PMLivestreamed
JOIN US FOR THE CONCERT!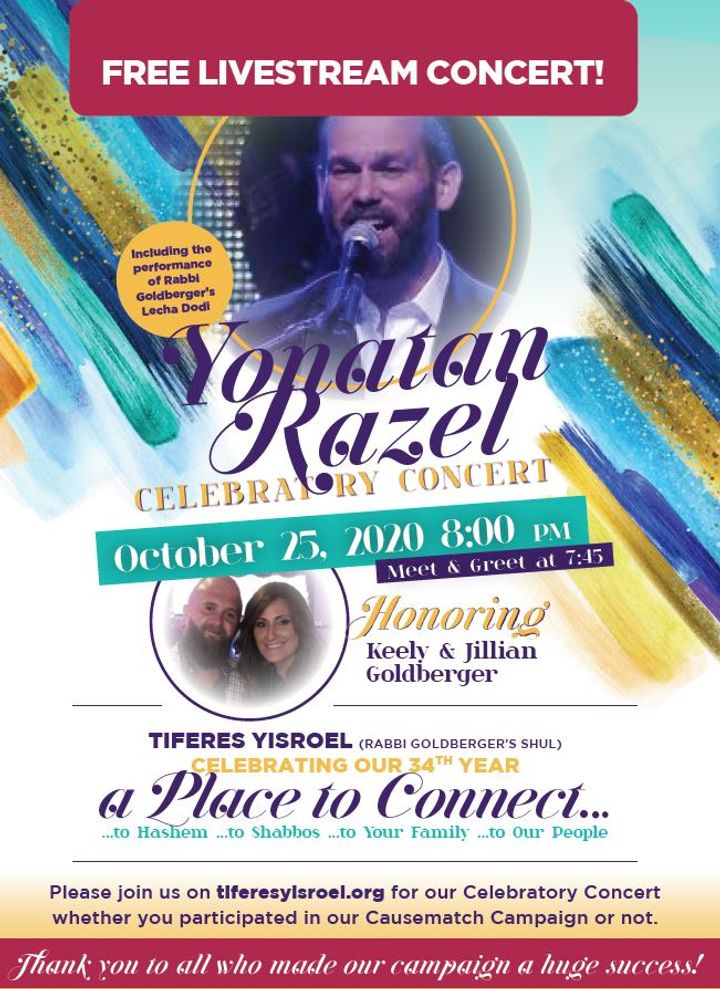 We are excited to be bringing Israeli entertainer and composer extraordinaire, Yonatan Razel, to Baltimore, via livestream, to join in our anniversary celebration on October 25 when we will be honoring Keely and Jillian Goldberger. Livestream begins at 8:00 pm. "Doors open" at 7:45 pm. We will activate the livestream link, below, before the concert.
MEET AND GREET!
Join us on ZOOM at 7:45 pm for a Meet and Greet! Then, at 8:00, leave Zoom and join the livestream concert. The password for the Zoom will be sent in a reminder email for those who are subscribed to our emails.