As Orthodox Jews, we are often filled with visions for hope and progress. The founders of Covid Plasma Initiative (CPI) and its team of partners work tirelessly to save lives worldwide. Over the past seven months, these cohorts have built a solid foundation throughout a vast network within the medical arena. This connection fostered the capability of bringing two groundbreaking outpatient medical trials to the frum community to once again shine as a driving force in fight COVID-19. The monumental National COVID Plasma Trials are being conducted in select areas throughout country, with two Connecticut locations available within short drives of areas in the tri-state region. The Western Connecticut Health Network has divisions in both Norwalk and Danbury, enabling trial participants from Brooklyn, Monsey and Queens to join.
These opportunities are being made available to particular groups, under specific conditions. Medical insight has revealed that the first five days after being exposed to the virus are the most pivotal. The trials home in on two categories: those who were exposed to the virus, and those who have tested positive for coronavirus, both within the past five days. Data shows that those exposed generally have a two to three-day window until a positive result generates. Participants are given a fifty-percent likelihood to receive the healing powers of antibody-rich plasma and enable researchers to continue their lifesaving work in making plasma available for others. Johns Hopkins Medicine has already offered the trails in their Baltimore headquarters and NorthShore University Health System has partnered to bring the programs to the Chicago section of Illinois.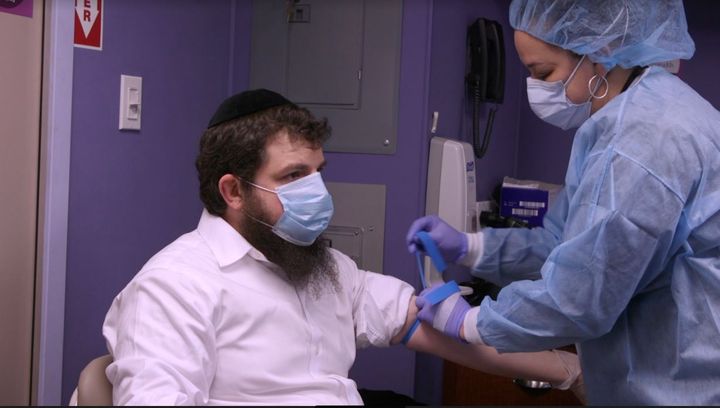 Popular Musician Benny Friedman Being Tested For Antibodies
After exposure to COVID-19, symptoms are not always present. If you know that you have been exposed, but seem to have no indicators, then this trial is for you. The study seeks to uncover if a plasma infusion from a recovered individual can prevent others from contracting the disease, or if taking the plasma when negative may still result in a positive test. So, what does being at high risk to exposure encompass? All hospital staff generally falls into this classification, as well as those who encounter someone who has already become infected with the virus. One may have met someone positive for COVID-19 at a meeting, in school, while travelling or even within the luxuries of their own home. Participants in this study will undergo an outpatient plasma infusion, or a placebo. Then they will return to the study center up to seven more times for exams and blood work. These travels will be arranged by Johns Hopkins and compensation will be provided for your dedication and involvement.
COVID-19's effects seem to be more manageable than those from earlier on in March and April. Nonetheless, the virus is just as transmittable, but the necessity for a hospital is not as dire. For those who recently began to suffer with the virus in the confines of their homes an early outpatient study is available. The hope is to discover if a plasma transfusion from a recovered patient can work as a viable treatment option for those with early stages of the illness. This study will as well require a solitary plasma transfusion, with up to 5 additional site visits where blood tests will be conducted. Participants will be required to maintain a daily symptoms log following the transfusion and will be provided free travel and compensation. So, what constitutes virus symptoms? Generally, a cough, shortness of breath, fever, chills, muscle pain, headache, sore throat, new losses of taste or smell, neurological changes, or a new skin rash all represent signs of the SARS-CoV-2 virus taking on its effects.
As noted earlier, the trials have been active in the Baltimore, Maryland Jewish community where Rabbi Yosef Berkowitz, a noted rebbe in Bais HaMedrash and Mesivta of Baltimore, and his wife Toby shared personal experiences from being participants in both trials. At the start of September, Mrs. Berkowitz was diagnosed with the virus, while her husband remained negative to COVID-19, but exposed from within their home. "Johns Hopkins is just a short trip from our house. The facility arranged our travel and accommodated our requested time slots without incident," explained Rabbi Berkowitz. "My wife and I first went down for an initial conversation and nasal swab and returned on a second visit for the actual transfusions. The process took an hour and half and involved minimal discomfort and our total stay was three hours, including preparations." Mrs. Berkowitz added, "Each additional follow-up visit was roughly fifteen minutes and occurred on predesignated intervals for the one week, two week and 28-day milestones following the transfusion, for my husband. I was part of the study for those who already tested positive and did not have to attend the seven-day check-up." It should be said that a trial is formulated with the use of placebos, so the couple actually is not aware if their transfusion was plasma. "Erev Succos marked our first month participating in the trials. We have experienced no issues or complications and we now await our next appointment at the 90-day point. Each visit consisted of our vitals being checked along with blood tests and a nasal swab," said Rabbi Berkowitz.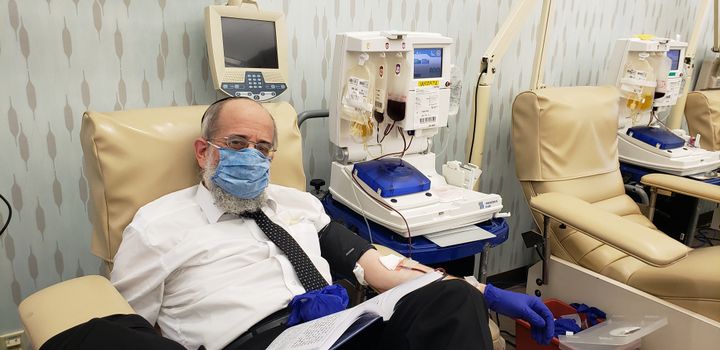 Rabbi Yisroel Reisman, Rav, Agudath Israel of Madison Giving Plasma
The Berkowitz's were introduced to the study the rebbitzen's sister, Mrs. Chana Adler, who had done significant research and felt the studies suited their respective situations. "We strongly feel that if we can be of benefit and aid to other, we must accept the slight struggles this may bring for the greater good," imparted the community rebbe.
Chaim Lebovits, cofounder at CPI, explains that despite plasma being central to their mission, the focus is quite different. "Our volunteers work for the community striving to give people the best chance at survival, preferably in an outpatient setting," details Lebovits. "Today the mortality rate in one of the biggest New York City hospitals is basically zero, yet there are rigid protocols in place. People diagnosed with coronavirus often question if they should check into a hospital. Much advancements have been seen since March and intervention at an early stage is very often helpful," added Lebovits. Around the country outpatient remedies have included the use of steroids, blood thinners, or anti-inflammatory medication. Regarding the trials Lebovits pointed out, "Our team has done extensive research and view the benefits of these trials as data that can be used improve options for those inflicted with the virus. It is our hope to get everyone onto an outpatient treatment and this study is a real step on that ladder. An initial trial was conducted and although the U.S. Food and Drug Administration (FDA) typically wants a larger study, the data has been quite convincing that an approval might be forthcoming. It is one of our desires to be able to arrange for immunocompromised individuals to receive plasma and be treated in an outpatient setting."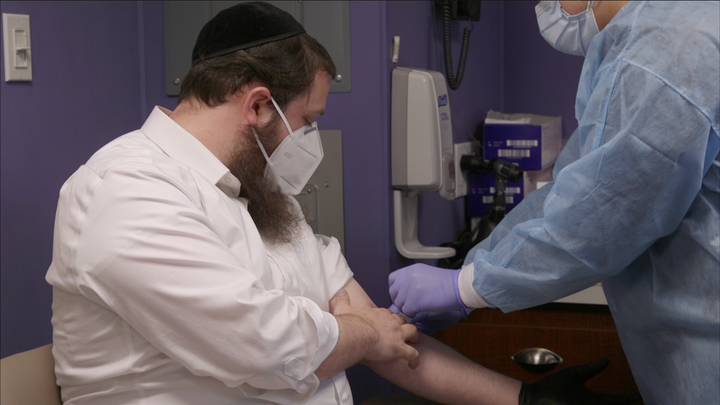 Singing Sensation Joey Newcomb Being Tested For Antibodies
Mordechai Serle, another CPI cofounder, observed, "Plasma treatment is typically most effective the earlier it is administered. Be aware, in some cases, plasma cannot be given later than seven days from the illness onset." Anyone considering joining these trials should take this message to heart and not delay making an extraordinary kiddush Hashem. Reach out to the national study at Covid19PlasmaStudy@nuavancehealth.org or visit www.CovidPlasmaTrial.org to learn more.